Preorder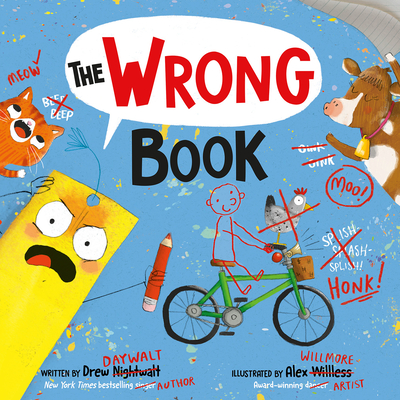 The Wrong Book
Publication Date:
February 27th, 2024
Publisher:
Philomel Books
Description
What if the narrator of the book you're reading is just...WRONG?! This hilarious book from the author of The Day the Crayons Quit will have you correcting what you're reading—and laughing!
Do bicycles say cock-a-doodle-doo? Do firefighters shout Ding Dong! before they put out a fire?
That's what the narrator of this hilarious picture book thinks! Good thing there are some other characters in this book to set him straight…
With bright bold illustrations, this laugh-out-loud funny story, written by the author of The Day the Crayons Quit, is sure to give kids—and grown-ups—a serious case of the giggles. 
Because a flower goes chugga-chugga-choo-choo. Right? Right?
Praise for The Wrong Book
Praise for The Wrong Book:
"[T]he book's resolute silliness, Looney Tunes comic beats, and topsy-turvy perspective make clear that this is a rambunctious read-aloud that's tailor-made to induce giggle fits." —Publishers Weekly
"Chaotic fun, perfect for read-alouds." —Kirkus Reviews