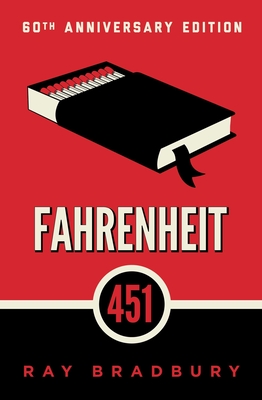 Fahrenheit 451: A Novel
Publication Date:
January 10th, 2012
Publisher:
Simon & Schuster
Usually Ships in 1 to 5 Days
Description
Nearly seventy years after its original publication, Ray Bradbury's internationally acclaimed novel Fahrenheit 451 stands as a classic of world literature set in a bleak, dystopian future. Today its message has grown more relevant than ever before.
Guy Montag is a fireman. His job is to destroy the most illegal of commodities, the printed book, along with the houses in which they are hidden. Montag never questions the destruction and ruin his actions produce, returning each day to his bland life and wife, Mildred, who spends all day with her television "family." But when he meets an eccentric young neighbor, Clarisse, who introduces him to a past where people didn't live in fear and to a present where one sees the world through the ideas in books instead of the mindless chatter of television, Montag begins to question everything he has ever known.
Praise for Fahrenheit 451: A Novel
"Brilliant . . . Startling and ingenious . . . Mr. Bradbury's account of this insane world, which bears many alarming resemblances to our own, is fascinating." —Orville Prescott, The New York Times
"A masterpiece . . . A glorious American classic everyone should read: It's life-changing if you read it as a teen, and still stunning when you reread it as an adult." —Alice Hoffman, The Boston Globe
"The sheer lift and power of a truly original imagination exhilarates . . . His is a very great and unusual talent." —Christopher Isherwood, Tomorrow
"One of this country's most beloved writers . . . A great storyteller, sometimes even a mythmaker, a true American classic." —Michael Dirda, The Washington Post