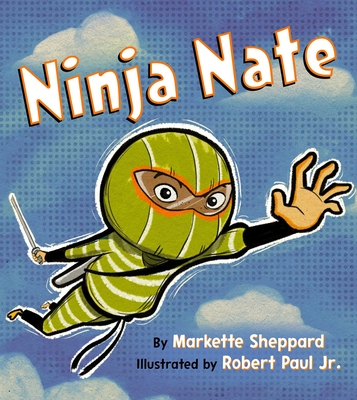 Ninja Nate
Publication Date:
September 26th, 2023
Publisher:
Denene Millner Books/Simon & Schuster Books f
Usually Ships in 1 to 5 Days
Description
A boy adopting a ninja alter ego to cope with a new disability finds the courage to share all of himself in this action-packed and heartfelt picture book from the author of My Rainy Day Rocket Ship.
Nathaniel, or, as his friends call him, Ninja Nate, has been dressing like a ninja all summer long—even sleeping in his suit. And he doesn't plan on stopping for his first day of fifth grade, especially when he has been hiding his robotic leg under his ninja costume. His friends may know about his accident, but they've never seen the new him. What if they treat him differently?
With the help of his brother, Sensei Charlie, and ninja mom, Mama Mary, maybe Ninja Nate can be part boy, part robot, all Nathaniel!