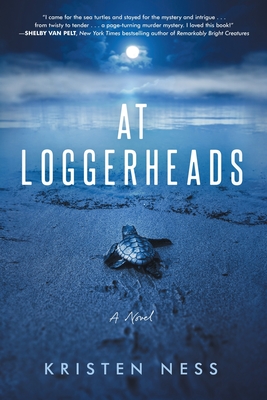 At Loggerheads
Publication Date:
May 23rd, 2023
Publisher:
Evening Post Books
Usually Ships in 1 to 5 Days
Description
Murder on a South Carolina barrier island brings together a sea turtle biologist and a local detective to unravel a mystery that might impact the race for the White House.
Brooke Edens, a scientist who studies loggerhead sea turtles, has longed for a sense of home and belonging ever since her return to Anders Isle. But something is amiss on the Lowcountry island where she grew up. For years, loggerheads have been disappearing from the beach and development has been encroaching on the island's natural beauty and maritime forest. When a dead body is found on the same day as a mutilated loggerhead, Brooke uses clues from her knowledge of sea turtles to help Detective Drew Young, her closest friend and potential love interest, investigate the many big crimes beginning to surface on their small island. Brooke's life is further complicated by her ex-fianc , Charlotte-based attorney Caldwell Madden, who appears on the island for a work trip and to support the presidential campaign of his father, a US Senator.
More than just a whodunit, this murder mystery includes romance, nature, politics, real estate, and science. With a captivating sense of place, the story unfolds as a love letter to the barrier islands and coastal towns of the South Carolina Lowcountry, where the often-opposing forces of mother nature and human nature influence what people will do for money, for power, and for love.
Amid the many revelations, betrayals, and twists that threaten to pull Brooke and Drew apart, will they be able to untangle the web of crimes, catch the murderer and, ultimately, find a way back to each other?