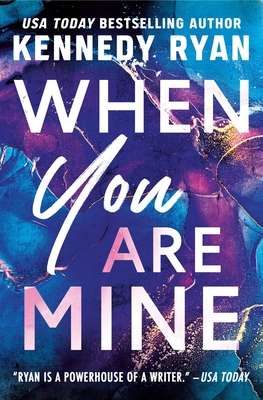 When You Are Mine
Publication Date:
October 24th, 2023
Usually Ships in 1 to 5 Days
Description
From the USA Today bestselling author of Before I Let Go comes a powerful, "achingly beautiful" (A.L. Jackson) novel of one woman on the brink of making a decision that will change her life forever. 
Kerris Moreton knows how to make things work. Bounced from foster home to foster home as a kid, she adapted; when opportunity arose, she thrived. Now, about to open her own business and accept a marriage proposal, Kerris is ready to build the life she's always wanted. The only thing missing? A passionate connection with her would-be fiance, Cam. Kerris wants to believe that sparks are overrated-until Walsh Bennett lights her up like the Fourth of July.
As one of the East Coast's most eligible bachelors, Walsh enjoys financial independence, fulfilling work with his family's nonprofit, and plenty of female attention. But lately he's been distracted by the one woman he can't have. Lovely to look at and even sweeter to know, Kerris is the soul mate Walsh never thought he would find. The problem is, his best friend found her first. 
Praise for When You Are Mine
"When You Are Mine is exactly what I look for in a romance! Achingly beautiful with palpable, real characters, you cannot help but completely fall in love with. I cannot wait for more!"—New York Times bestselling author A.L. Jackson on When You Are Mine
"Ryan's debut is rife with sexual tension while her easy style and likable characters bring this unpredictable love triangle to life."
—USA Today bestselling author Karina Halle on When You Are Mine